Secular Humanists
of the South Carolina Midlands
Statement of Principle
Newsletter
Resources
Contact Information
---

E-mail Discussion List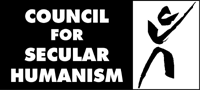 The Council for
Secular Humanism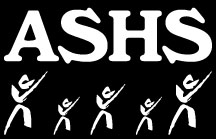 Affiliated Secular
Humanist Societies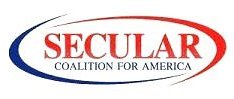 Secular Coalition
for America

The Committee for Skeptical Inquiry

The Center
For Inquiry
Center for Inquiry
On Campus
Institute for
Humanist Studies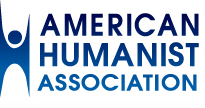 American Humanist Association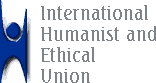 Inernational Humanist
and Ethical Union

Atheist Allilance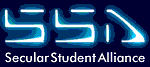 Secular Student Allilance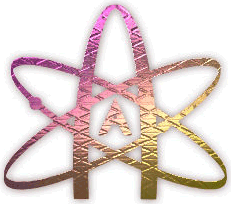 American Atheists
Commission for Scientific Medicine
and Mental Health
---

Free Inquiry
Magazine of CSH

The Humanist
Magazine of ASA

International
Humanist News
Magazine of IHEU
---
Point of Inquiry
Radio Show & Podcast
of Center for Inquiry
Schedule of Activities
Community Events
Events scheduled in the South Carolina Midlands that are reported as being of interest to secular humanists, but whose content is neither sponsored nor endorsed by Secular Humanists of the South Carolina Midlands, are listed here.



Civil Discourse at USC:
Time:

7:00 p.m.
Wednesday, November 3, 2010

Place:
USC School of Law Auditorium
701 Main Street
Columbia, SC

Topic:
"Church, State, and Public Discourse"

Lecturer:
Prof. Steven D. Smith, University of San Diego

Professor Steven D. Smith is the Warren Distinguished Professor of Law at the University of San Diego School of Law.

Professor Smith received his B.A. from Brigham Young University and his J.D. from Yale University. Before joining the USD law faculty in 2002, he was the Robert and Marion Short Professor of Law at the University of Notre Dame Law School, and was previously the Byron R. White Professor of Law at the University of Colorado School of Law.

Professor Smith is one of the nation's foremost scholars in the area of law and religion, and teaches in the areas of law and religion and constitutional law. Among his many scholarly works are Law's Quandary (Harvard University Press 2004), The Constitution and the Pride of Reason (Oxford University Press 1998), and Foreordained Failure: The Quest for a Constitutional Principle of Religious Freedom (Oxford University Press 1995). Professor Smith's articles on law and religion and constitutional law have been published in the Michigan Law Review, Yale Law Journal, Virginia Law Review, University of Pennsylvania Law Review, and Texas Law Review.






Monthly Meetings

Secular Humanists of the South Carolina Midlands usually meets on the Sunday following the third Saturday of the month. Meetings normally include a short business session, during which plans are adopted for local projects and special events, followed by a guest speaker, a panel discussion, a movie, and/or a debate.


Time: 1:00 p.m., Sunday, November 21, 2010


Place: USC School of Law, Room 231


Screening: The Human Behavior Experiments



| | |
| --- | --- |
| Director: | Alex Gibney |
| Writer: | Alex Gibney |
| Production: | Sundance Channel & Court TV - Fearful Symmetry |
| Film Editor: | Diana DeCilio |
| Producers: | Alison Ellwood, Alex Gibney, Eva Orner |
| Original Music: | Wendy Blackstone |
| Cinematography: | Maryse Alberti, Mira Chang, Adam Feinstein, Richard Neill, Jon Shenk |
| Sound: | Felix Andrew, Doug Dunderdale, Irin Strauss |
| Narrator: | David Strathairn |
Documentarian Alex Gibney (ENRON: The Smartest Guys in the Room) revisits three historic behavioral studies to explore some perennial questions about why human beings behave unethically under particular social conditions. Reconsidered are Stanley Milgram's 1962 "obedience to authority" experiments, at Yale University, which involved subjects willingly inflicting pain on others; Columbia University's 1969 "diffusion of responsibility" experiments, which illuminated how being in a group can diminish the individual's sense of moral responsibility; and Philip Zimbardo's 1971 "prisoner and guard" role-playing study, at Stanford University, which produced results so alarming that the experiment had to be prematurely terminated.

These experiments, conducted within the span of a single decade almost forty years ago, made significant contributions to the science of human behavior. However, due to "ethical" considerations, such experiments may never be conducted again, except under significantly modified variations of the original conditions. So Gibney brings matters up to date by focusing on numerous "real-life" parallels such as the Kitty Genovese murder case, in which 38 New York neighbors sat idly by as a young woman was brutally killed; the abuse of prisoners at Abu Ghraib prison, which raised the question of whether those events were the work of "a few bad apples," as Defense Secretary Donald Rumsfeld maintained, or an example of what normal soldiers may be expected to do when placed in certain social contexts; and the cases of McDonald's store managers who, complying with directions from an unseen telephone prankster falsely claiming to be a police detective, compelled employees to endure degrading strip searches and sexual abuses.

Despite its serious nature, this stimulating documentary not only informs but also entertains. Co-produced by Sundance and Court TV, it possesses a combination of cinematographic flair and tabloid style that could only come from such an alliance. Come prepared to be informed, entertained, shocked, and provoked to serious thought and analysis.



Join us Sunday afternoon for the screening of the documentary, followed by an update concerning the experiments and a discussion of their implications for secular humanism. Attendees will be encouraged to participate in the discussion.
Statewide Calendar of Events



South Carolina Calendar of Events
By Month
SECULAR HUMANISTS OF THE SC MIDLANDS
Post Office Box 5123, Columbia, South Carolina 29250
Phone: 803-731-9378 • Fax: 803-731-5487

For more information, E-mail: Program Director